Bolivar Medical Center's Long-Term Facility Earns Prestigious 5-Star Rating from CMS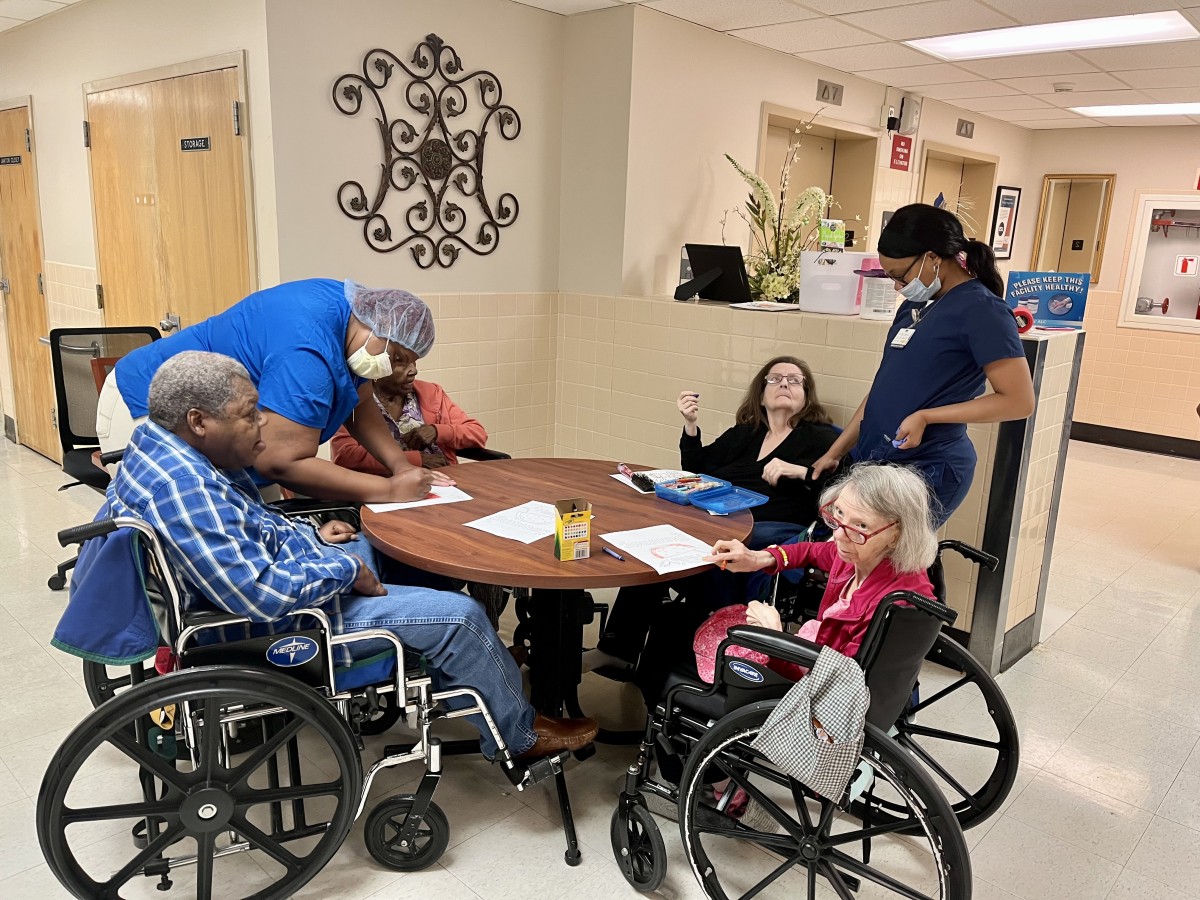 In its most recent quarterly review of nursing homes, the Centers for Medicare and Medicaid Services (CMS) awarded its highest rating – 5-stars – to Bolivar Medical Center's 35-bed, Long-Term Care facility. The ratings, published in December and accessible at www.medicare.gov/care-compare/, are based upon a nursing facility's scores for health inspections, staffing and quality measures.
Megan Wicker, Administrator of Bolivar's Long-Term Care Facility, said attaining the 5-star rating was an exceptional achievement considering recent, industry-wide challenges, namely COVID and staffing issues. "We are thrilled to be rated as among the best by CMS," she said. "We've weathered a few storms of late and to persevere and excel speaks volumes for our team, our commitment and the compassionate care we provide to our residents."
Bolivar Medical Center's Long-Term Facility provides a comprehensive, coordinated, and multi-disciplinary program designed to help each resident achieve their highest practical level of physical, mental and psycho-social well-being and functioning. Licensed nurses provide round-the-clock nursing care, with a registered nurse present seven days a week, and social services are available to all residents and families and are provided by a full-time, licensed social worker.
Each resident receives a customized nutritional plan from the full-time registered dietician. Residents are offered daily activities organized by the activities director. An in-house personal hygiene and hair salon is available for residents along with daily housekeeping services. The staff encourages regular visits from loved ones and welcomes community groups for musical entertainment, prayer and other activities.
Holidays are made to feel extra special for each resident. Families are invited to have Thanksgiving lunch with their resident, and each year, individualized gifts are purchased for residents and distributed at an annual Christmas party. Parties and celebrations take place in the resident living room, for everyone to enjoy.
The facility and its services are complemented by the wide variety of specialty care provided at Bolivar Medical Center's 164-bed acute care hospital. Having long-term and acute care in one location helps advance Bolivar's overall mission of improving the health of the community, according to Bolivar Medical Center CEO Jimmy Young.
"A five-star rating reflects the focus of our entire hospital, which is quality care and patient satisfaction. Bolivar Medical Center continues to adapt to better serve the needs of our residents, patients and their families. Our team is committed to being here for our community to ensure that everyone here has access to high quality care close to home, including those needing long term care," said Young.
CMS created the Five-Star Quality Rating System to help consumers, their families, and caregivers compare nursing homes more easily and to help identify areas about which you may want to ask questions. The Nursing Home Care Compare web site features a quality rating system that gives each nursing home a rating of between 1 and 5 stars. Nursing homes with 5 stars are considered to have much above average quality and nursing homes with 1 star are considered to have quality much below average. There is one Overall 5-star rating for each nursing home, and separate ratings for health inspections, staffing and quality measures.
"As an Administrator, I could not be more proud of each department head and their staff for the hard work and the continued commitment to providing quality care to each resident. To receive a five-star rating on the CMS Five-Star Quality Rating System is huge accomplishment for any facility. I truly believe the combination of our Long Term Care staff, our Medical Director and his staff, and the support from the administration and staff of Bolivar Medical Center, all contribute to the quality of service being provided to our residents. Our residents are our REASON! We will continue to strive every day, with every resident, to continue to provide the highest quality of care," said Wicker.
About Bolivar Medical Center
Bolivar Medical Center is a Joint Commission Accredited, CMS Deemed Status, 164-bed general acute care hospital located in Cleveland, Mississippi. It is a comprehensive healthcare facility that provides inpatient, outpatient and emergency department services, as well as a 35-bed Long-Term Care Facility. Bolivar Medical Center strives to provide high-quality healthcare to residents of Cleveland and surrounding communities.
Read All Posts