Lunch and Learn Event Puts Cleveland-Area Residents' Best Interests at Heart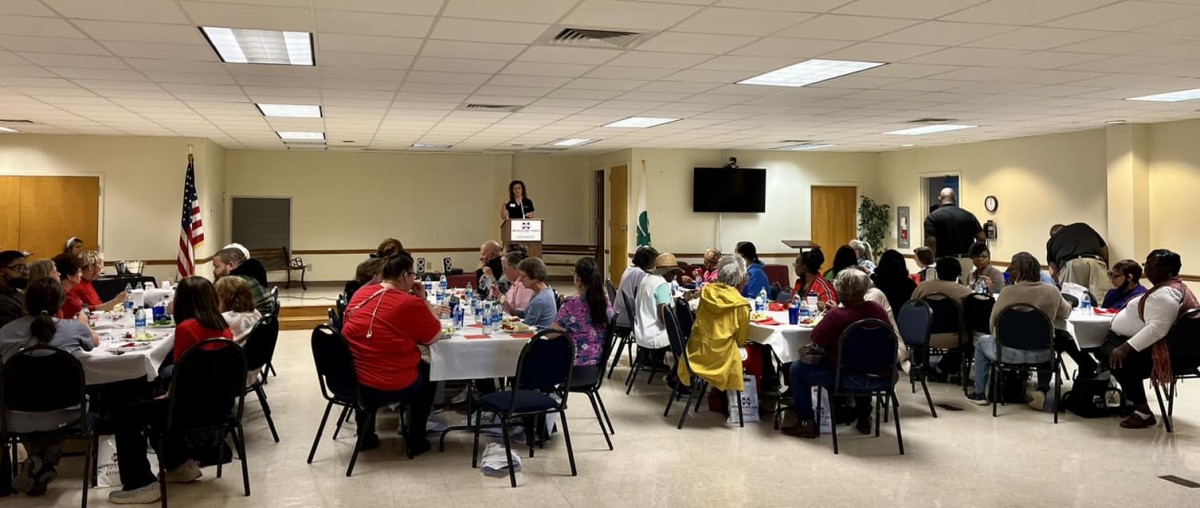 A wonderful crowd of Cleveland-area residents turned out for the Heart Health Lunch and Learn event, held from 11:30 a.m. to 1 p.m. at the Bolivar County Agriculture Center featuring nine local organizations.
The free wellness event included healthy food options, door prizes and heart related discussions with participating organizations. With February being Heart Health Month, Bolivar Medical Center created the free event to share with the Cleveland community information about heart health, healthy living and the risk factors of heart disease.
"As organizations that are invested in the well-being of this community, we felt an event like this could make a positive impact on a very preventable, but still very prevalent disease," said Jimmy Young, CEO of Bolivar Medical Center. "For most, heart health is achievable through some simple lifestyle choices. This event shared information about those choices and if that info changes one life, then we've made progress in our efforts to create a healthier Cleveland."
"I'm so thrilled with the crowd we had for the Heart Health Lunch and Learn. It shows that if resources are provided, many will take advantage of the opportunity because they do wish to be a healthier person. They just may not what all resources are available. This was a great day educating our community," said Laura Jane Giaccaglia, Bolivar Extension Coordinator/Agent IV.
Along with Bolivar Medical Center and the Bolivar County Extension Office, other sponsors of the event included Pafford Medical Services, Heart of Hospice, Endovascular Health Services, The Sonogram Specialist, Delta Health Center, Delta OB/GYN and the Mississippi Homemaker Volunteers Club. The partners collaborated to present educational information and free, heart-healthy food options.
"We were glad to be able to participate in such a great event. We wanted to stress to attendees the importance of early intervention through 911 and our services and what is available at Bolivar Medical Center's accredited Chest Pain Center. We also were able to communicate our capabilities both in the back of the ambulances, which are more like mobile ICU's nowadays, and our community outreach programs available to schools and other organizations and clubs. The attendance this year was great and we look forward to participating in future events," said John Paul Gates, Area Operations Manager for Pafford Medical Services.
"The lunch and learn provided attendees with health resources that they may not have known about! I enjoyed discussing the many uses of ultrasound for heart patients, along with the main risk factors for plaque buildup. Attendees were glad to get a general idea about their circulation through listening to the pulses in their ankles. Pedal pulse assessments are an excellent preliminary method of checking circulation in at risk patients! It was great to see some familiar faces and meet some new ones," said Patti Honnoll, clinician and owner of The Sonogram Specialist.
Endovascular Health Services provided two door prizes that were awarded to attendees, and each organization offered promotional giveaways and educational material. The organizations hope to do this type of event annually moving forward.
Read All Posts