Staying Active in the Winter Months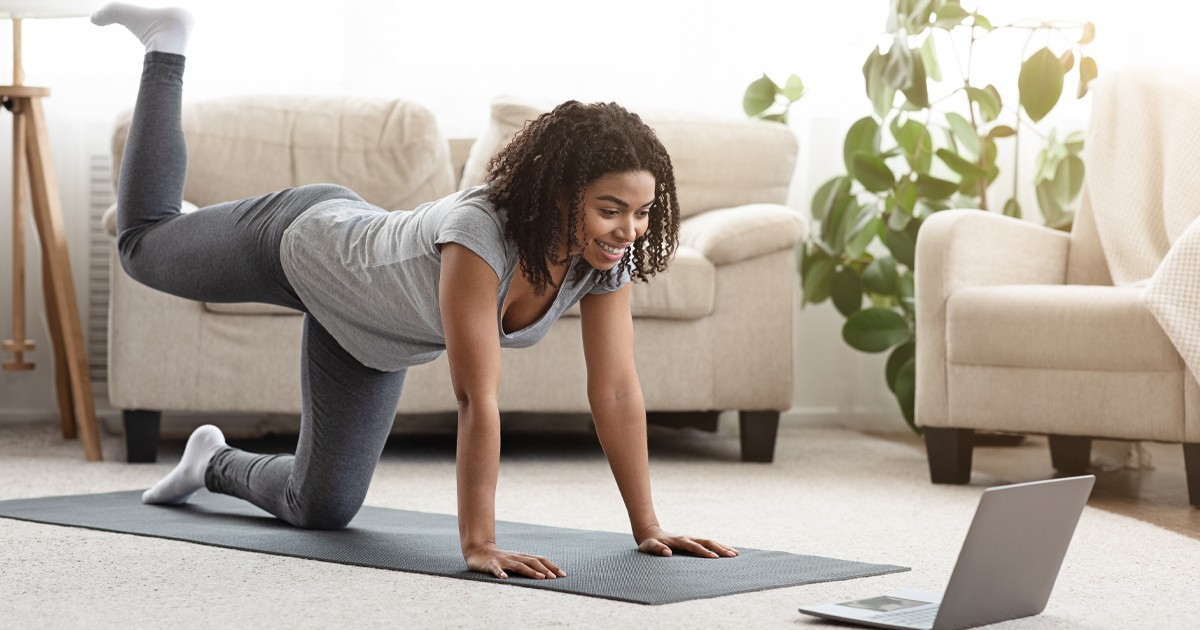 Staying active in the winter months can be a challenge. With fewer hours of sunlight, extra sleepiness, and (for many) seasonal depression, our daytime energy levels just aren't what we'd like them to be. Taking time for extra rest this time of year is good for us, and so is staying active.
Exercise doesn't have to be a dedicated 30-minute workout. Simply being active throughout the day adds up to 30 minutes and beyond. From home improvement and easy movement to fully embracing the winter season, here are some ways to avoid a sedentary winter by setting small goals and staying active for overall health and mental wellness.
Turn attention to your home
Tackle home projects and repairs that go undone in the warmer months. These activities will have you stretching, bending, lifting, and moving, sometimes in challenging ways. Projects will keep you off the couch and satisfy checking items off the to-do list.
Give neglected spaces your attention. Clean closets, organize basement storage, and remove clutter by donating or throwing away unwanted items. Take this time to enjoy the mental and physical activity of decluttering and refreshing your space.
Dance to music
Listening to your favorite music is a great boost for mental health, so turn it into an easy, freestyle workout by dancing. Dancing is a great way to get your whole body moving, increase your heart rate, and break a sweat.
Target goals with free workouts
If you have specific fitness goals, access YouTube from any computer or smart device. The video platform has become an endless resource of free, high-quality workouts. From yoga and indoor walking to strength training and high-intensity interval training, YouTube has something for everyone—no fancy gym equipment required.
Embrace the cold
As long as outdoor conditions are safe, bundling up and getting outside in the winter can be invigorating. It's even better with company. Consider joining a local walking or hiking group. Many groups manage their members and calendars on social media, they're free to join, and they have the benefit of already being organized at places like zoos, public parks, and community centers.
To find a walking club, search online for a walking or hiking club near you, check with your local YMCA, fitness store, or search on social media. When all else fails, start your own club with family, friends, and coworkers.
The benefits of group exercise reach far beyond fitness. Walking with others allows you to meet new people, make new friends and enjoy new experiences, which are fantastic exercises for mental health while improving your overall physical fitness.
Setting goals for 2023
Whether your health goal is to lower your blood pressure, tie your shoes more easily, or simply have more energy throughout the day, achieve it by making small, enjoyable changes that you can repeat most days of the week.
Be sure to tell your doctor that you intend to start exercising, especially if you're being treated for medical conditions. If you need a primary care provider, let us connect you with one of ours at Find A Provider.
Read All Posts