When You Are Admitted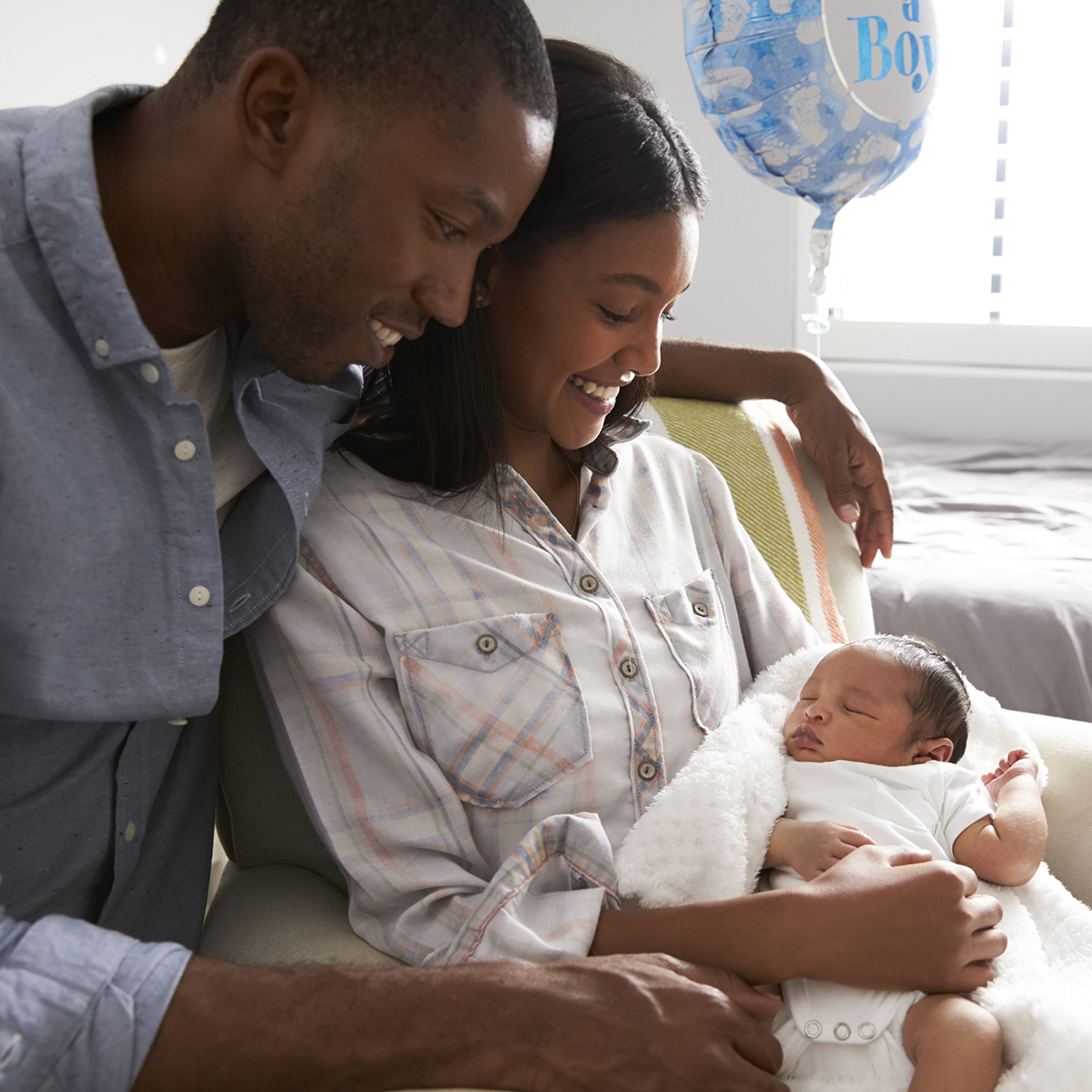 At this time, any necessary lab work will be performed, your nurse will start an intravenous line (IV), and she will perform a vaginal exam. We ask that you bring a list of any medications, vitamins, or herbal supplements that you are currently taking. If possible, please bring in your medication bottles.
When you are admitted to labor and delivery your nurse will review with you some of our hospital policies, your medical history, allergies, current medications, and your preferences for an ideal birthing experience. She will also ask you how you plan to feed your baby and who you have chosen to be your baby's doctor. Then she will place the fetal monitor belts around your abdomen to monitor the baby's heartbeat and to check your contraction pattern.
For Visitors
All visitors must enter through the front lobby. Although there is no set number of visitors allowed, the BMC staff may limit the number as needed for patient care/safety. Parking is available in the south parking lot in front of the hospital. Please do not park in the patient pickup/drop-off zones at the main entrance and ER entrance. Call 846-0061 if assistance is needed.
Waiting Area
The family waiting room is located across the hall from the nursery on the second floor. All visitors are encouraged to wait there. A phone is available in your room to reach your visitors in the waiting area.
Labor & Delivery
You will labor, deliver, and bond with your baby in a birthing room in our labor and delivery unit. We encourage you to bond with your baby immediately after delivery. If you plan to breastfeed your baby, this is the ideal time to begin breastfeeding. Your labor nurse will assist you with any needs during your immediate postpartum recovery time. Kangaroo Care is a practice used at Bolivar Medical Center.
Cesarean section (C-section) Delivery
If you need a cesarean section (C-section), your surgery will be performed on the unit and your recovery room is outside the C-section operating room. A neonatal nurse is present to attend your infant at a cesarean section. As your condition allows, you may be able to hold and bond with your baby in the recovery room and have visitors.
Care For You and Baby
During your stay in the Birthing Center, you and your baby will be cared for by a specially-trained nursing team, who will check on both of you often, especially in the initial hours after delivery.
Please inform your nurse when you begin to feel pain, so that she may obtain the medications that your doctor has ordered for you. Effective pain management is always our goal.
Both your obstetrician and your baby's physician will "round" or meet with you regularly during your stay. We encourage you to write down any questions you may have for them.
Discharge Planning
Your discharge planner will review the following with you: discharge summary and plan, complete list of medications and instructions, upcoming appointments and what to do if you don't feel well. The baby's car seat will also be inspected.
Your Feedback
We look forward to serving you and the newest member of your family. During your hospital stay, your recovery, care, and satisfaction are always our top priority. We want you to be 100% satisfied with your care at BMC. If we do not meet this goal, please contact the Director of Women's Health at 662-846-2223. We want to know how to better serve you and your family.